Services
We have our own fleet of 20' and 40' trailors and committed towards skilled execution in all operations remains our primary focus. To accomplish this, Paradise Cargo Services (Tpt. Division) offers dedicated services through various ports in northern India to cater the diverse clientele requirements.
Some of our specialized services are: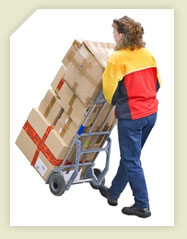 Pre and Post shipment documentations
Speedy Customs Clearance of Cargo
In House Transportation of Export-Import cargo
Follow up with Customs and other related departments
Tracking of Cargo
Documentation
Import
The following documents are necessary for clearance of imported goods in India.
Invoice in original Attested by Bank Packing list Original Bill of Lading/AWB
Original endorsed by the Importer & Bank (if any).
Insurance Certificate/Cover note.
Purchase Order & Letter of Credit (if any)
Price List/Sale Contract
Import License (if the Item requires License)
Write-up/Literature (if it is Chemical Item) & Catalogue
Export
The following documents are mandatory to plan successful shipment of goods from India to overseas buyers:
Invoice in original Attested by Bank
Packing List
GR/SDF form duly signed by Exporter
Copy of the Letter of Credit
Purchase Order
Agency Certification (if reqd.)